#OwlsAfterDark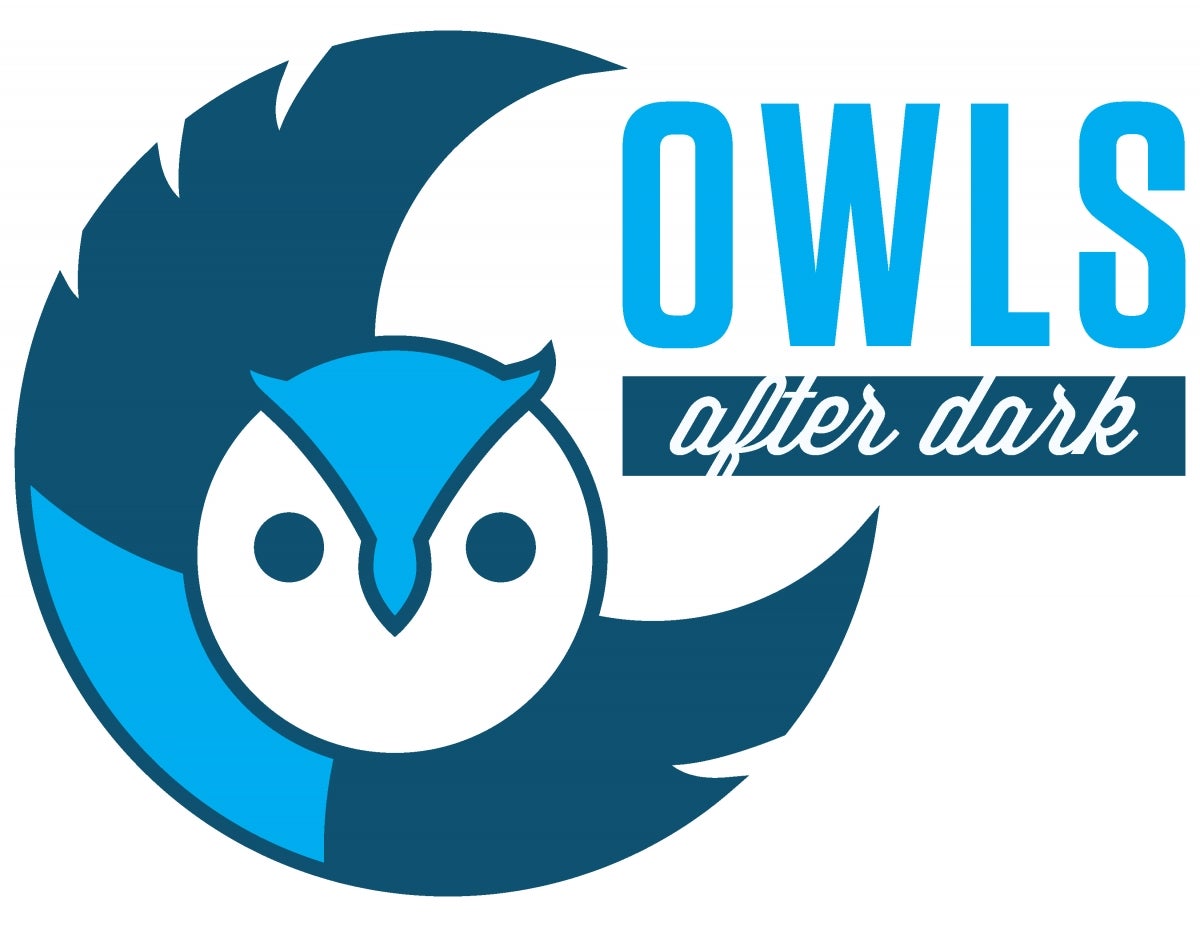 What is it?
Owls After Dark is a late night programming series that focuses on providing engaging activities for graduate and undergraduate students to enjoy on a monthly basis throughout the year to enhance the overall Rice experience.
What will it offer?
Owls After Dark events will offer a variety of programs after 9:00pm such as outdoor movies, live entertainment and game nights accompanied with food and interactive activities that will increase campus connection and foster community.
Upcoming Events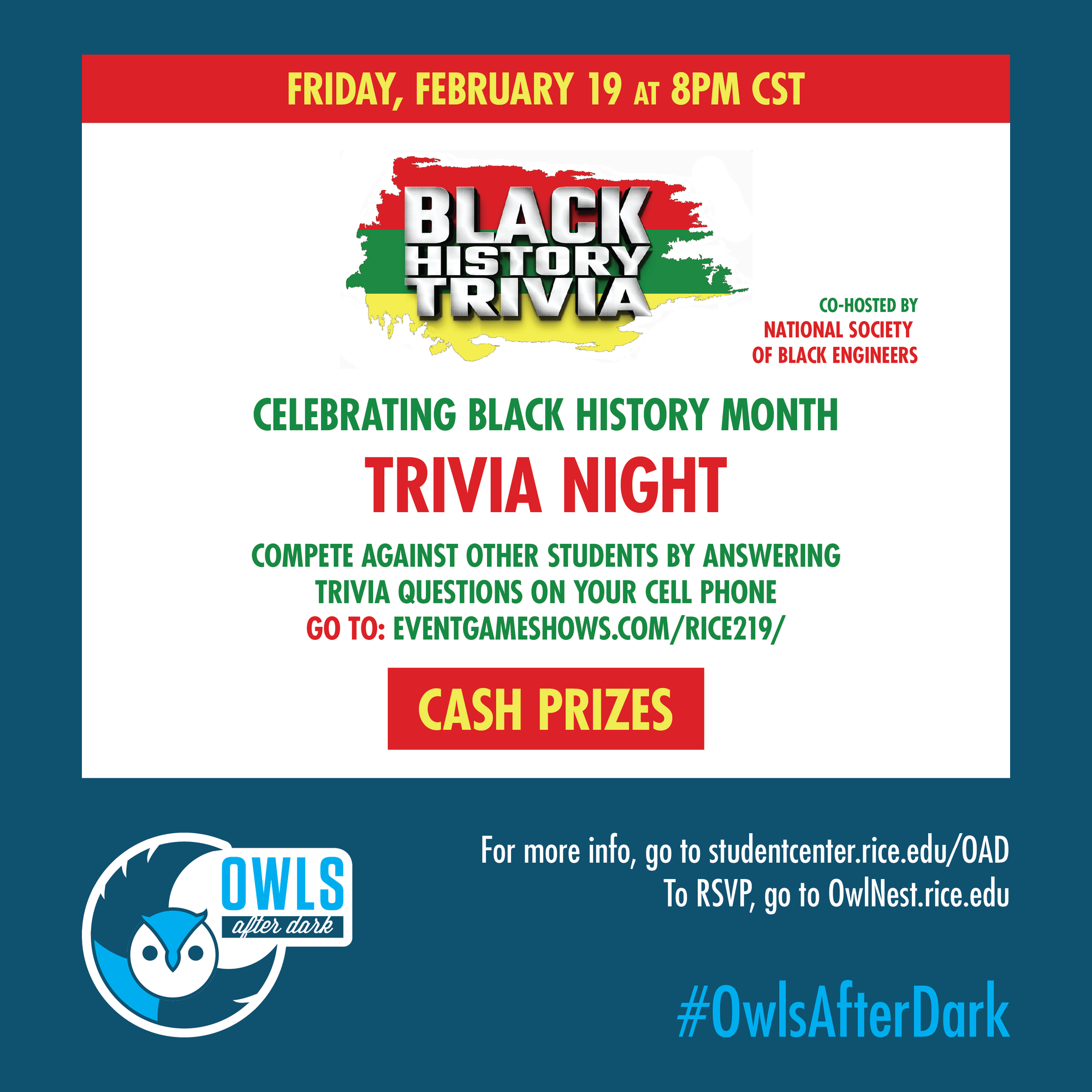 Spring 2021
Virtual Game Show: Black History Trivia
Friday, February 19th | https://eventgameshows.com/rice219/ | Starts at 8:00pm CST
co-hosted by National Society of Black Engineers

Join us of a Trivia Night celebrating Black History Month.
On the day of the event go to http://eventgameshows.com/rice219/ with your tablet or computer to participate in the game. When you log on, the host will give you a link to open on your phone to answer the trivia questions and you will be ready to play the game!
Cash prizes will be given out & sent to the winners as soon as the game is over!