#OwlsAfterDark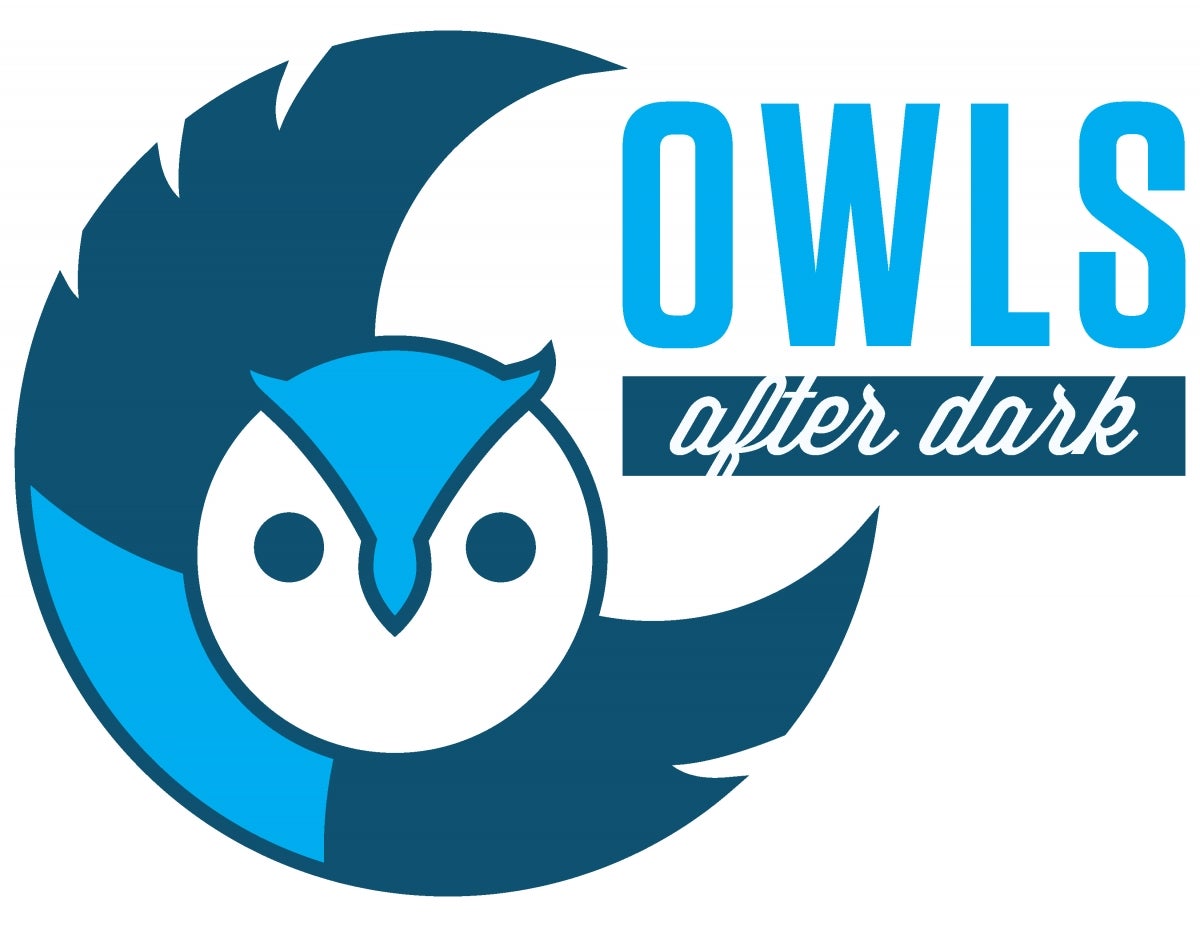 What is it?
Owls After Dark is a late night programming series that focuses on providing engaging activities for graduate and undergraduate students to enjoy on a monthly basis throughout the year to enhance the overall Rice experience.
What will it offer?
Owls After Dark events will offer a variety of programs after 9:00pm such as outdoor movies, live entertainment and game nights accompanied with food and interactive activities that will increase campus connection and foster community.
Upcoming Events
Spring 2023
Owls After Dark x Doerr Institute: LEGO Building Competition!
Thursday, January 19th | Starts at 7:00pm CST | RMC Grand Hall

Calling all LEGO enthusiasts! It is time to channel your inner (master) builder and get creative. You will compete against other teams to build the best LEGO sculpture this campus has ever seen for a chance to win prizes! We provide the LEGOs, you provide the imagination. Fill out this form to sign up with a team of 2-4 or as an individual builder. We can't wait to see your masterpieces! This event is free and open to all members of the Rice community.
Owls After Dark x RPC: Stuff-a-Plush
Thursday, February 16th | Starts at 7:00pm CST | RMC Grand Hall
It's that time of the year again! We're bringing back your favorite event of the year! Join the Student Center and RPC for a fun night of Stuff-a-Plush on Thursday, February 16th at 7pm in the Grand Hall. Students will have the opportunity to create their own stuffed animals, decorate them with clothing, and take photos with their new friends! We will also have arcade games, the Nintendo switch, ICEEs, pizza, and popcorn! You do not have to RSVP for this event. Stuffed animals are LIMITED, and these will be given out on a FIRST COME, FIRST SERVED BASIS.
Owls After Dark x OMA: Black Panther: Wakanda Forever Movie Night
Thursday, February 23rd | Starts at 7:00pm CST | RMC Grand Hall

In celebration of Black History Month, the Student Center and the Office of Multicultural Affairs invite you out to a movie night on Thursday, February 23rd at 6:30PM in the Grand Hall! Join us for a fun night as we watch Black Panther: Wakanda Forever, a Marvel film that features a cast led by strong Black women. Enjoy some free tasty soul food, popcorn, and mocktails! We'll be handing out free Black History Month shirts to the first 40 people who come out! The movie will start at 7pm.
Owls After Dark x Super Smash Bros. Club: Super Smash Tournament
Thursday, March 23rd | Doors open at 6:30pm CST | RMC Grand Hall
Calling all gamers! The Student Center is teaming up with the Super Smash Bros. Club to host a Smash Tournament on Thursday, March 23rd in the RMC Grand Hall! Sharpen your skills, bring your controllers, and fight your way to the top spot in the tourney to earn a special grand prize! Doors open at 6:30pm and the tournament starts at 7pm. All participants also will be automatically entered into a prize drawing! RSVP now to secure your spot in the tourney!
We highly encourage you to bring your own controller as we will have a very limited amount at the tournament. This event is FREE to attend and participate in!
Top 3 prizes: Nintendo Switch OLED Model, Airpods Pro, and Nintendo Switch Pro Controller.
Top 24 prizes: Chaus Vouchers.