#OwlsAfterDark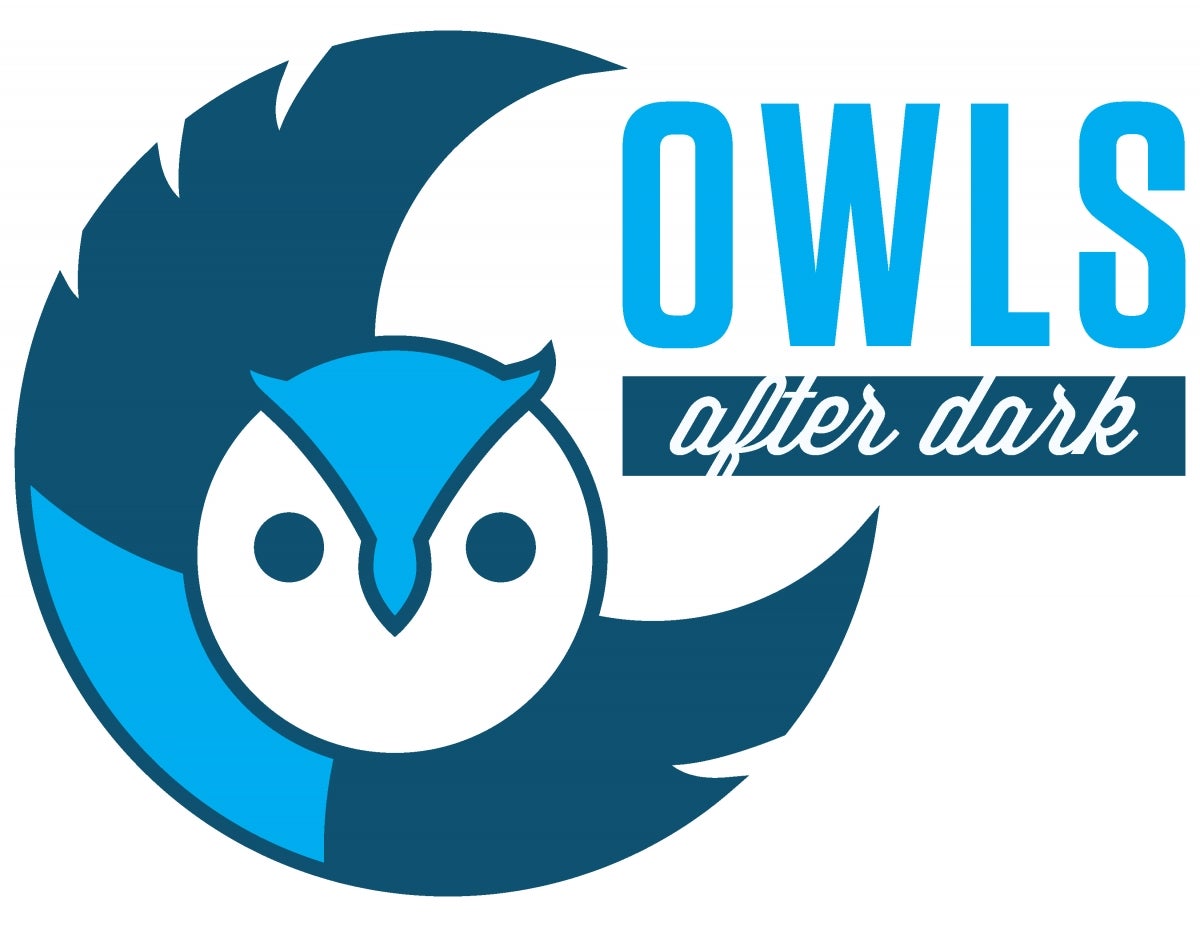 What is it?
Owls After Dark is a late night programming series that focuses on providing engaging activities for graduate and undergraduate students to enjoy on a monthly basis throughout the year to enhance the overall Rice experience.
What will it offer?
Owls After Dark events will offer a variety of programs after 9:00pm such as outdoor movies, live entertainment and game nights accompanied with food and interactive activities that will increase campus connection and foster community.
Upcoming Events
Fall 2023
Come back soon to find out what we have coming up in the Fall!
Owls After Dark Collaborations
We are always looking for opportunities to collaborate with our student organizations! The best part? Your organization gets awarded $100 for hosting a fun event with us! Please read below to learn more about the Owls After Dark collaboration.
At least three members from club/organization are required to volunteer at Owls After Dark (setup, event, and cleanup)
At least two meetings are required with Owls After Dark Student Center staff lead

First- at least six weeks before to plan the event
Second- At least one week before to finalize event details

The club/organization is expected to help run the event in collaboration with a Student Center staff member

The Student Center will take care of any contracts, purchases, vendors, etc.

The Student Center will request marketing ideas in the first meeting. Once marketing has been created, it will be sent out to the club/organization for feedback before being finalized for printing and distribution

At least one social media post from the club/organization

This can be a collaboration post, a separate post, or a reshare from the Student Center account

If all requirements are met, the Student Center will award $100 to the club/organization's club fund once the event is over
Please email Andrea Herrera at amh21@rice.edu if your organization would like to collaborate with us or if you have any questions. We are looking forward to hosting an event with you!