Student Activities Fairs
A good way to advertise your club and recruit new members is to participate in one or both of our Student Activities Fairs.
For registered student organizations who are in good standing with Student Activities, participation in a Student Activities Fair is free. The Student Activities Fair is a great chance for you to advertise your club to potential new members. Rice students are welcome to attend a fair for free as well!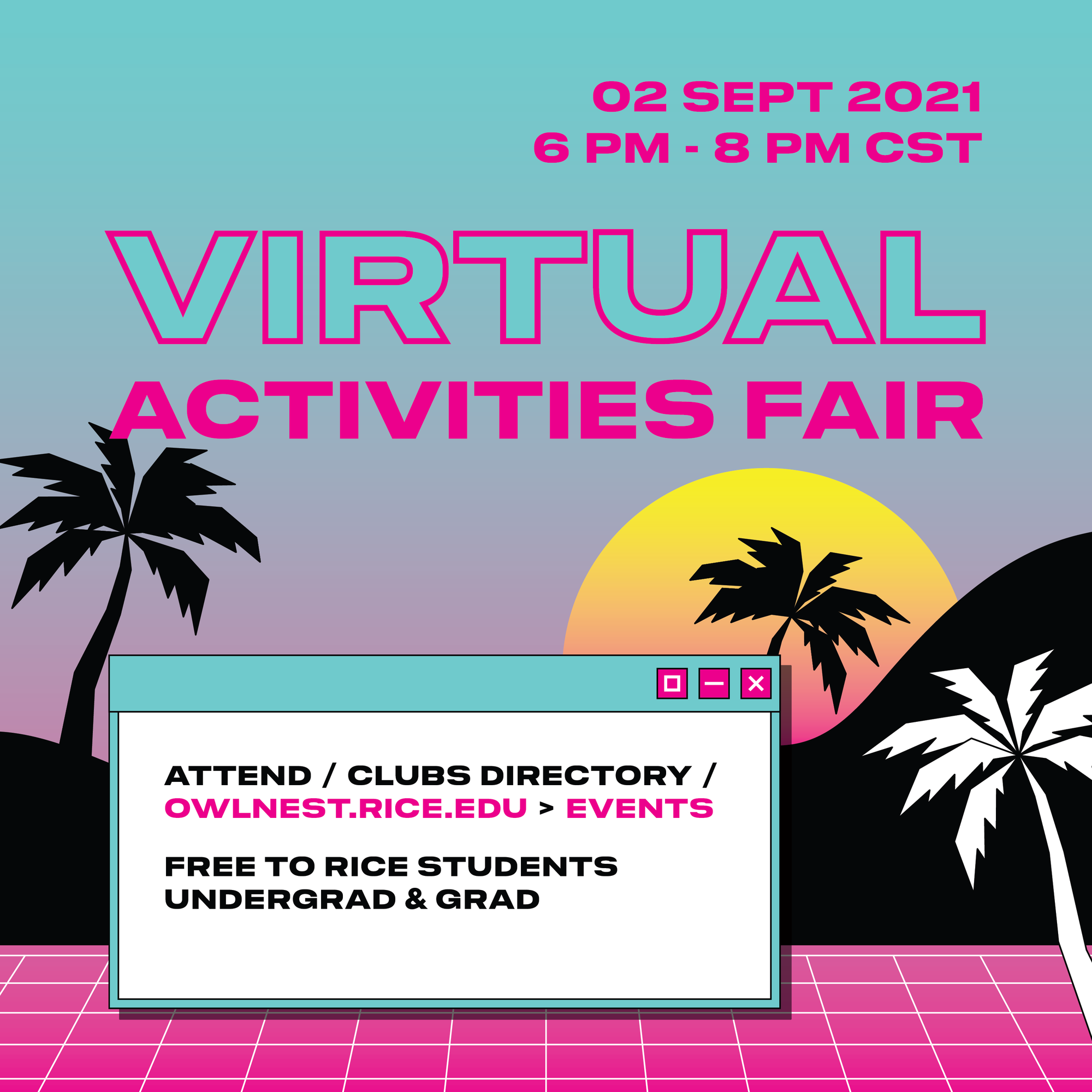 Join us for Fall 2021 Virtual Student Activities Fair!
Thursday, September 2, 2021
6:00pm - 8:00pm CST
OwlNest
Email clubregistration@rice.edu if you have any questions or would like more information.