Student Activities Fairs
A good way to advertise your club and recruit new members is to participate in one or both of our Student Activities Fairs.
For registered student organizations who are in good standing with Student Activities, participation in a Student Activities Fair is free. The Student Activities Fair is a great chance for you to advertise your club to potential new members. Rice students are welcome to attend a fair for free as well!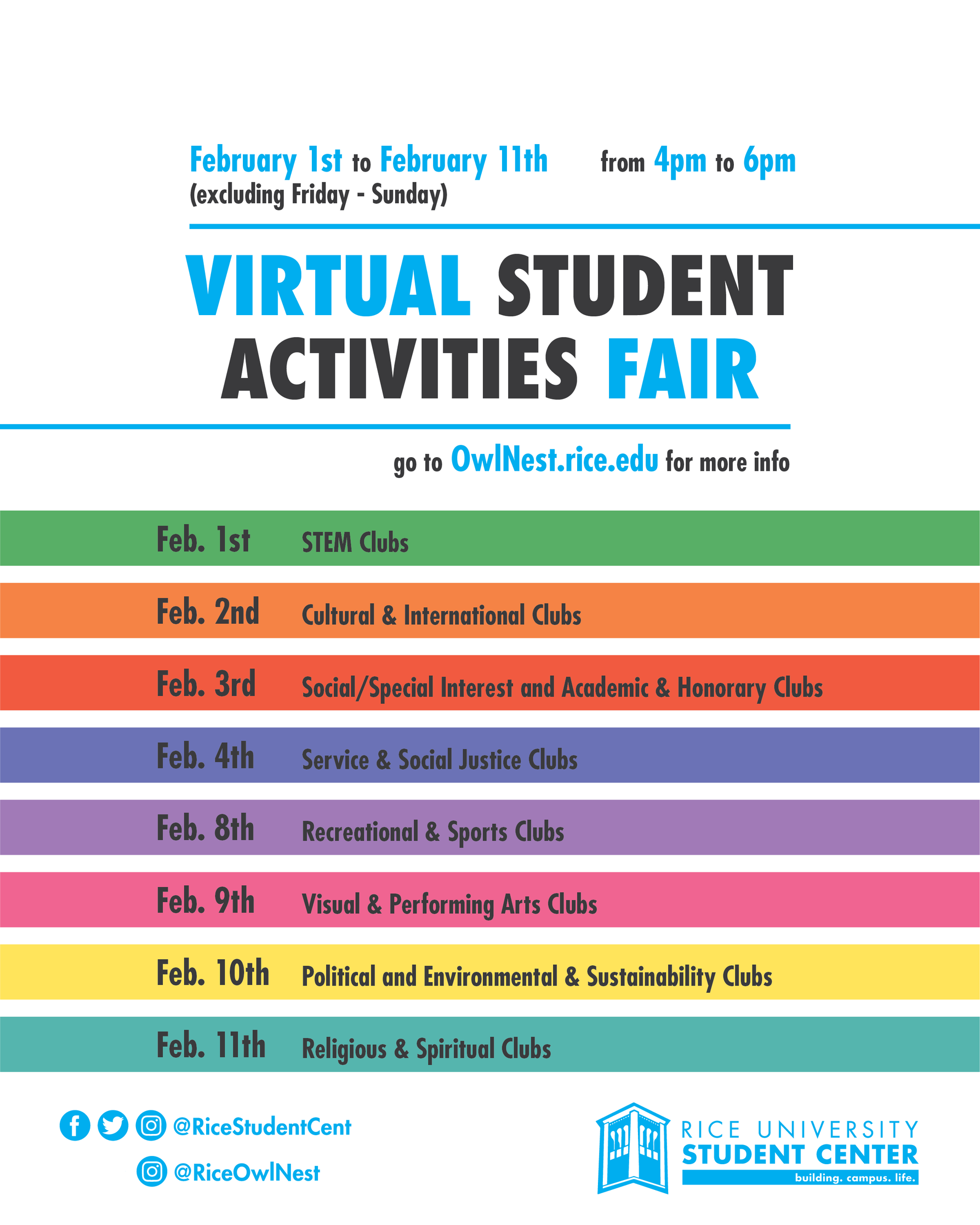 Join us for this year's Spring 2021 Virtual Student Activities Fairs!
Monday, February 1st - Thursday, February 4th & Monday, February 8th - Thursday, February 11th
4:00pm - 6:00pm CST
Monday, February 1st - STEM Clubs
Tuesday, February 2nd - Cultural & International Clubs
Wednesday, February 3rd - Social/Special Interest and Academic & Honorary Clubs
Thursday, February 4th - Service & Social Justice Clubs
Monday, February 8th - Recreational & Sports Clubs
Tuesday, February 9th - Visual & Performing Arts Clubs
Wednesday, February 10th - Political and Environmental & Sustainability Clubs
Thursday, February 11th - Religious & Spiritual Clubs
Registered student organizations may register through Wednesday, January 27th at 12:00pm CST
Log in to OwlNest for event details, see which student organizations will be participating, and how you can join these virtual events!
Email clubregistration@rice.edu if you have any questions or would like more information.